To maintain healthy teeth and gums, regular check ups and oral hygiene are a must. With the aid the latest technology we can offer a more detailed yet less invasive check up.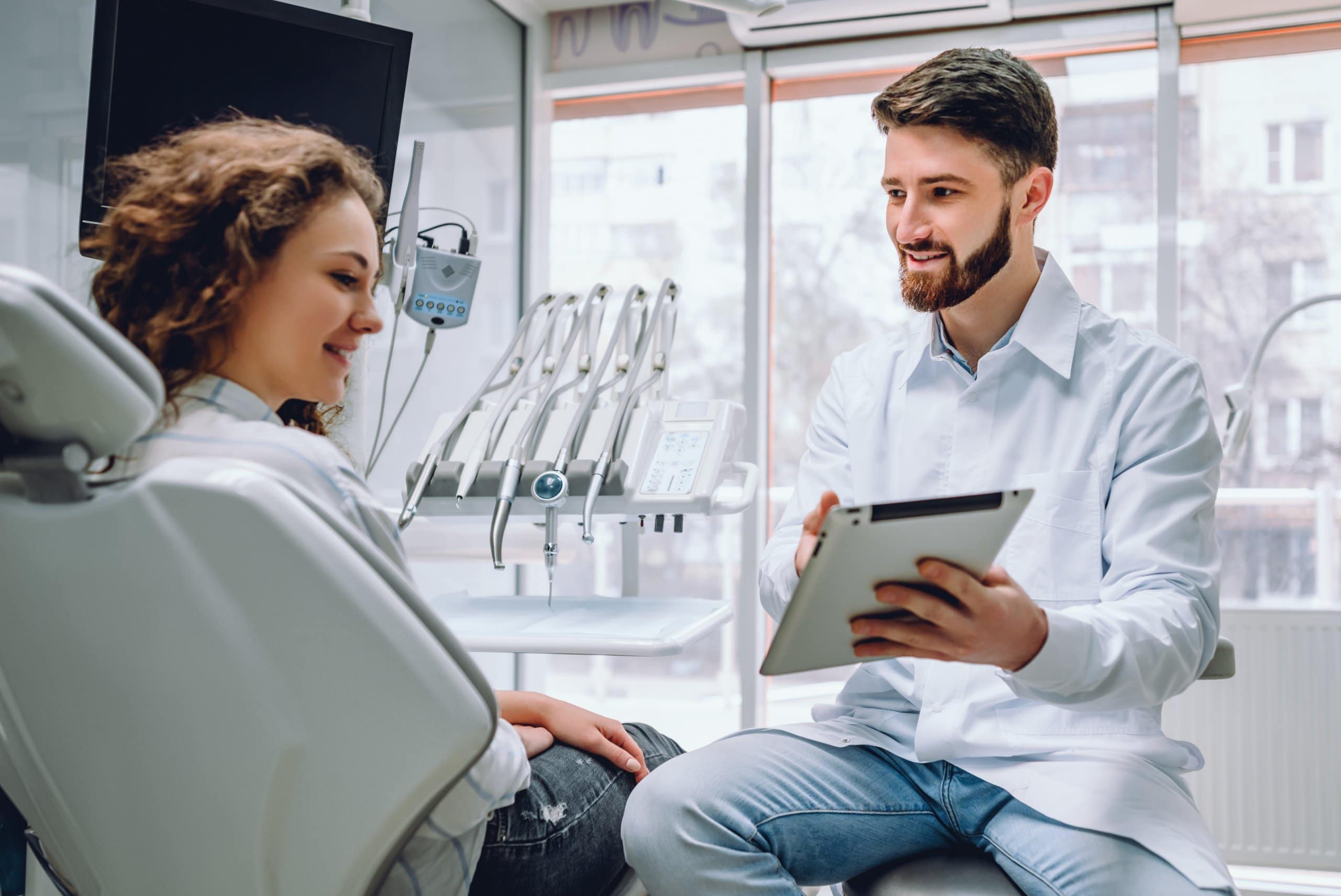 What to expect during your initial dental visit?
At Levitas Dental Clinic, during your regular check up, our experienced general and specialist dentists will carry out a comprehensive assessment of your teeth and gums. With longer appointment times available, we take the time to listen to your concerns and needs, and take the necessary x rays and photographs to aid in your treatment planning.
All available treatment options will be discussed, and a specific treatment plan tailored to you will be agreed on. Your dentist will also check for additional things such as oral cancer at every visit, as early detection is the key to good prognosis. Our friendly team will be available and happy to answer any questions you may have regarding your treatment 7 days a week.
We offer a wide range of general restorative and cosmetic dentistry that you can benefit on once your treatment plan has been decided with your dentist. Benefits of treatment at Levitas Dental Clinic include our cutting-edge technology including DSLR cameras, intraoral scanners and digital x ray systems. Treatment is carried out under increased magnification to allow the dentists to see better, and perform a better quality of work. Specialist dentists are available in house should more complex treatment be required, eliminating the need for long waiting times associated with external referrals.
We offer sedation for nervous patients, with an in house medical team of doctors available should they be required, and have years of experience treating patients with dental anxiety.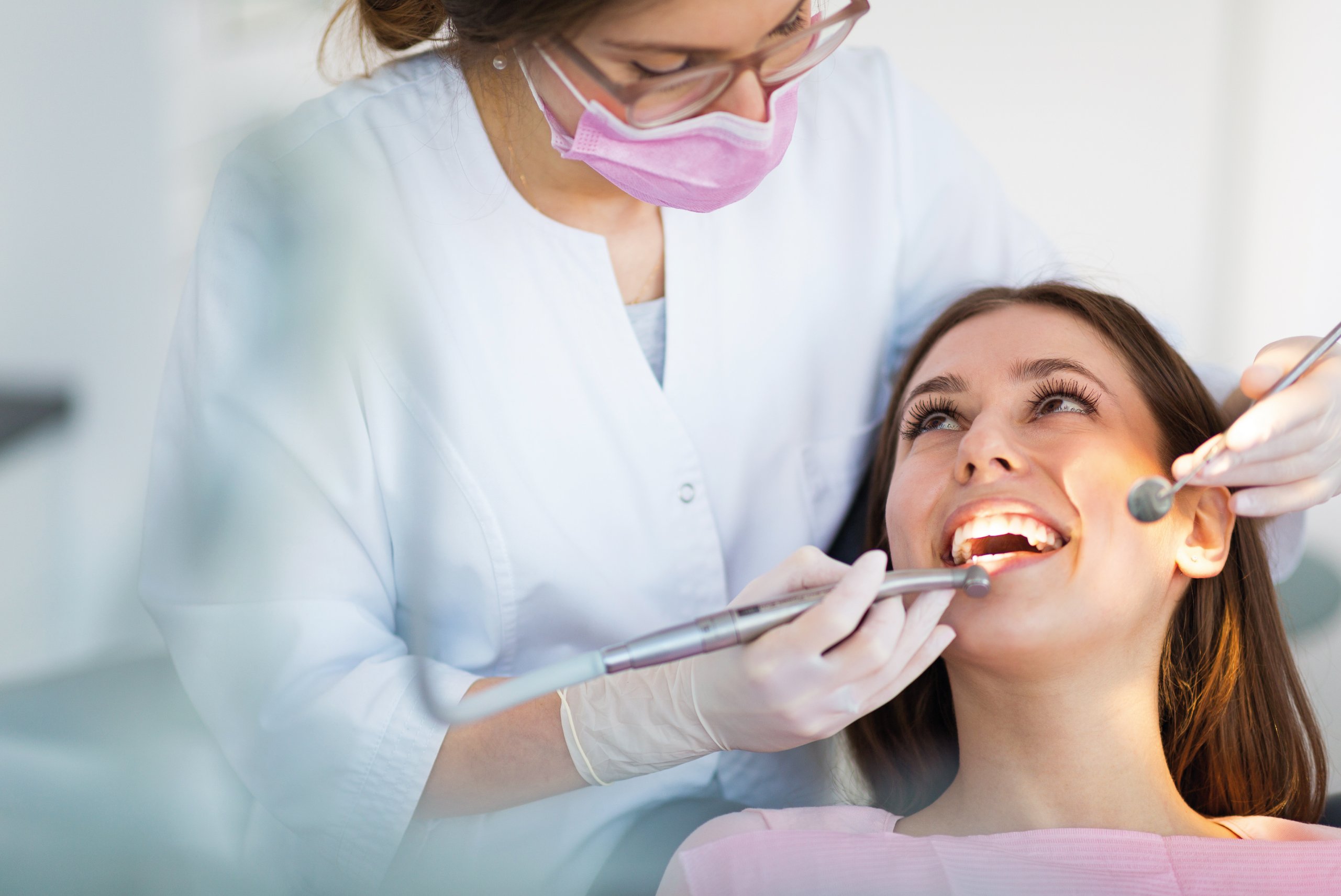 How often do I need to visit a dentist?
You should visit the dental practice at Guildford every 6 to 12 months. Your dentist will advise whether you should be seen more or less frequently. Factors such as the health of your teeth, whether you smoke, whether you are pregnant, if you have diabetes and if you have gum disease will affect how often your dentist will want to see you.
Will dental treatment hurt?
For any dental treatment that may cause pain such as a tooth extraction or dental implants we will give you a local anaesthetic so that the area is numbed.
Should I use a mouthwash?
Using a mouthwash is a personal decision, some patients like the feeling of having a fresh mouth after brushing. It's important to remember that a mouthwash does not compensate for brushing your teeth so don't use a mouthwash instead of brushing. Also, patients should not be rinsing with mouthwash straight after brushing, as this actually rinses away the key ingredients in fluoride which help to protect the teeth. Ideally mouthwash should be used separately from brushing their teeth, if at all, research has shown leaving a minimum of 30 minutes should be had in between the use of mouthwash and brushing the teeth. Likewise, patients should not be rinsing with water after brushing either. Beware of mouthwashes that are highly acidic which can slowly erode tooth enamel.
Membership
Levitas Dental Clinic Practice offer an optional membership which includes 7 day access to GP appointments and 10% discount on selected services within the Practice.
All services are also available to non-members.
Book your consultation for Regular Check-ups
"Thank you so much for your amazing registration check up.  I came back and told my family what a treat they were in for in a couple of weeks.  I was super impressed with the whole experience and I'm a nervous patient when it comes to being in the dentist chair.  I didn't even think about most of the procedure because your calm and positive explanations were perfect and your team were brilliant too."
- N
"I was very impressed and my teeth were amazingly shiny and clean after the hygiene treatment.  I will definitely be joining the dental practice as well as the medical. Best wishes and thank you again to you all for looking after so well and making the experience so brilliant."
- G
"I visited the practice for a beauty treatment for the wrinkles on my forehead. Dr Lovepreet and nurse Pujan were amazing. The experience was wonderful and the treatment was wonderful. I would really recommend the practice if you are looking to get some anti-ageing treatments done yourself or for family and friends."
Natalia 
"I would highly recommend Levitas Dental Clinic. I visited the practice last week for teeth whitening and all the staff were super friendly and so professional. Will definitely be going back. "
- Elena
"The mews practice is one of the best practice i have came across.Staff members are welcoming very helpful , friendly.I had an appointment with Lovepreet she was the best and makes me comfortable to share any doubts and cleared all my queries.Hopefully looking forward to start my journey with mews.Highly recommend !!"
- Anju Rai