Our Practice. Our Vision. Our Values
We understand the importance of good health. Our aim is make health care as convenient and accessible as possible.
We open 5 days a week, providing early mornings and weekday evenings appointments. Our extensive availability ensures access to medical services at times that fit conveniently around your lifestyle.
We also offer a dispensing service, which allows many prescriptions to be filled on site without the need for an extra stop at a pharmacy.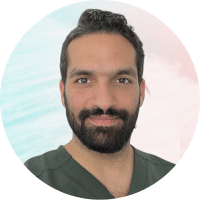 Khaled Elgamaz
Dentist
GDC No: 288917
Khaled graduated with a Bachelor's degree in Oral and Dental Medicine, with High Honours from Misr International University in Cairo, Egypt.
He got the chance to work in the academic sector teaching undergrad students in the fixed prosthodontics department along with private dentistry, then moved to the United Kingdom where he got registered with the General Dental Council and is now a member of the Royal College of Physicians and Surgeons of Glasgow (MFDS).
Currently he is doing his postgraduate studies in MSc Minimally Invasive Dentistry, from Queen Mary University of London. Khaled is interested in restorative dentistry and giving each patient a unique and customised treatment plan with a minimal invasive approach.
Away from dentistry he has passion for fitness, tennis, art, cooking and most of all, travelling.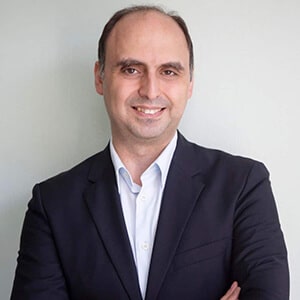 Hani Dajani
Dentist
GDC No: 151530
Obtained Bachelor of Dental Surgery from the University of Cairo in 2001 is a Member of the Faculty of Dental Surgeons of the Royal College of Surgeons of England.
Hani works as an Accredited Oral Surgeon at Central London Community Health Dental Specialist services (Level 3 Oral Surgery) as well as The Essex Dental Clinic and at Whittington Health Dental Department (Level 2 Oral Surgery). He does treatments under both, Local anaesthetic and Intravenous sedation.
He also Works at the Bedford hospital as a Specialty doctor in the departments of Oral and Maxillofacial surgery and works at Chelsea and Westminster Hospital as a Paediatric Oral surgeon.
He has a SAAD certificate for Conscious sedation.
Hani has worked in the oral surgery field for the last 20 years providing a vast range of oral surgical procedures and conscious sedation both in the hospitals and in primary care.
Hani was the representative of the Specialty and Staff grade doctors for 4 years ,on the Faculty board of Dental Surgeons, at the Royal college of Surgeons of England and has also been a lecturer at the college since 2008 and was awarded an honorary lectureship.
He has been appointed as an Examiner for the Membership of The Faculty of Dental Surgery at the Royal College of Surgeons.
Career ambitions: Oral Surgery Senior post at Hospital
Hobbies and interests: Swimming, Reading, Travel and spending time with Children.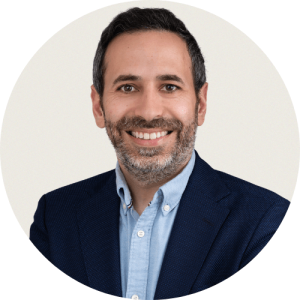 Mohammad Husban
Dentist
GDC No: 85913
Mohammad obtained his bachelor degree in Dentistry from Queens University of Belfast in 2005, his membership of the Royal College of Surgeons in Ireland in 2009, and went on to gain a Master's Degree with merit in Conservative Dentistry in 2011 at the Eastman Dental Institute from the University College of London. In 2023 he was awarded the membership ad eundem of the Faculty of Dental Surgery of the Royal College of Surgeons in England and was appointed an examiner for the MFDS exams at the Royal College of Surgeons in England.
His career in dentistry has included hospital work, NHS care, teaching, research, and private dental practice. Mohammad's interests are dental implants using the latest technologies.
At Levitas Dental Mohammad treats patients who require replacement of missing teeth with implants. He does also see patients for general dental treatments such as fillings and crowns, as well as more complex rehabilitation and cosmetic cases.
Mohammad loves his job, is passionate about dentistry and cares about his patients ensuring that they are well informed and included in their treatment plans.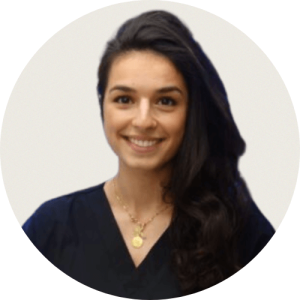 Lily Hariri
Dentist
GDC No: 265544
Dr Lily Hariri graduated from Barts and the London School of Medicine and Dentistry in 2016 and then went on to gain a postgraduate certificate in Primary Care Dentistry with Merit from the University of Kent.
Whilst she enjoys all aspects of Dentistry , Dr Lily has a special interest in Endodontics, thas has led her to undertake a postgraduate Diploma in Endodontics at the renowned university; Kings College London.
Dentistry is a rapidly evolving field and throughout her career Dr Lily has always strived to maintain and continuously expand her skills in order to ensure the highest level of patient care. She in particular values the importance of building strong, long lasting and trusting relationships with her patients to ensure they always feel comfortable and at ease whilst in the dental chair!
Outside of dentistry , Dr Lily spends most of her time relaxing with friends and family and is an avid baker!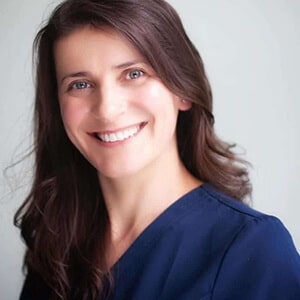 Idalina Silva
Dental Therapist
GDC No: 6138
Idalina's journey in the realm of dentistry began at St Bart's and Royal London School of Medicine & Dentistry, where she pursued her passion for dental health.
In 1994, she qualified as a dental nurse, marking the start of her career in the dental industry. Eager to expand her knowledge and skills, she later achieved a distinction in Oral Health Education, demonstrating her commitment to providing comprehensive care and guidance to her patients.
In 2002, Idalina's dedication and hard work paid off when she received diplomas in dental hygiene and dental therapy from the University of Wales of Medicine and Dentistry. This accomplishment opened doors for her to gain valuable experience in various specialized areas, including Paedodontics, Periodontics, and special needs. She honed her expertise as both a hygienist and dental therapist at the same university and has worked in the NHS and private sector for over 25 years. She relocated to Hong Kong for 9 years and worked in a multidisciplinary dental practice, which further added to her experience and fueled her interest in the holistic dental plan approach.
Most recently, Idalina completed a Return to Dental Therapy Scheme, which has been a transformative experience, benefiting not only herself but also her patients. She is a dedicated and passionate dental hygienist and dental therapist with a desire to continually expand her knowledge and skills in oral healthcare. Through this scheme, she has acquired the latest advancements and techniques in the field, enabling her to provide comprehensive care to her patients. With a focus on preventive treatments, oral health education, and restorative procedures, she is now equipped to deliver the highest standard of care and contribute to the overall oral health and well-being of those under her care. Her commitment to ongoing learning and professional development ensures that her patients receive the best possible dental care and experience positive outcomes.