As a part of your comprehensive dental examination, the dentist will assess your gums and may advise a hygienist appointment. These techniques will be specifically suited to your needs and your lifestyle, to ensure good oral health is something that is attainable.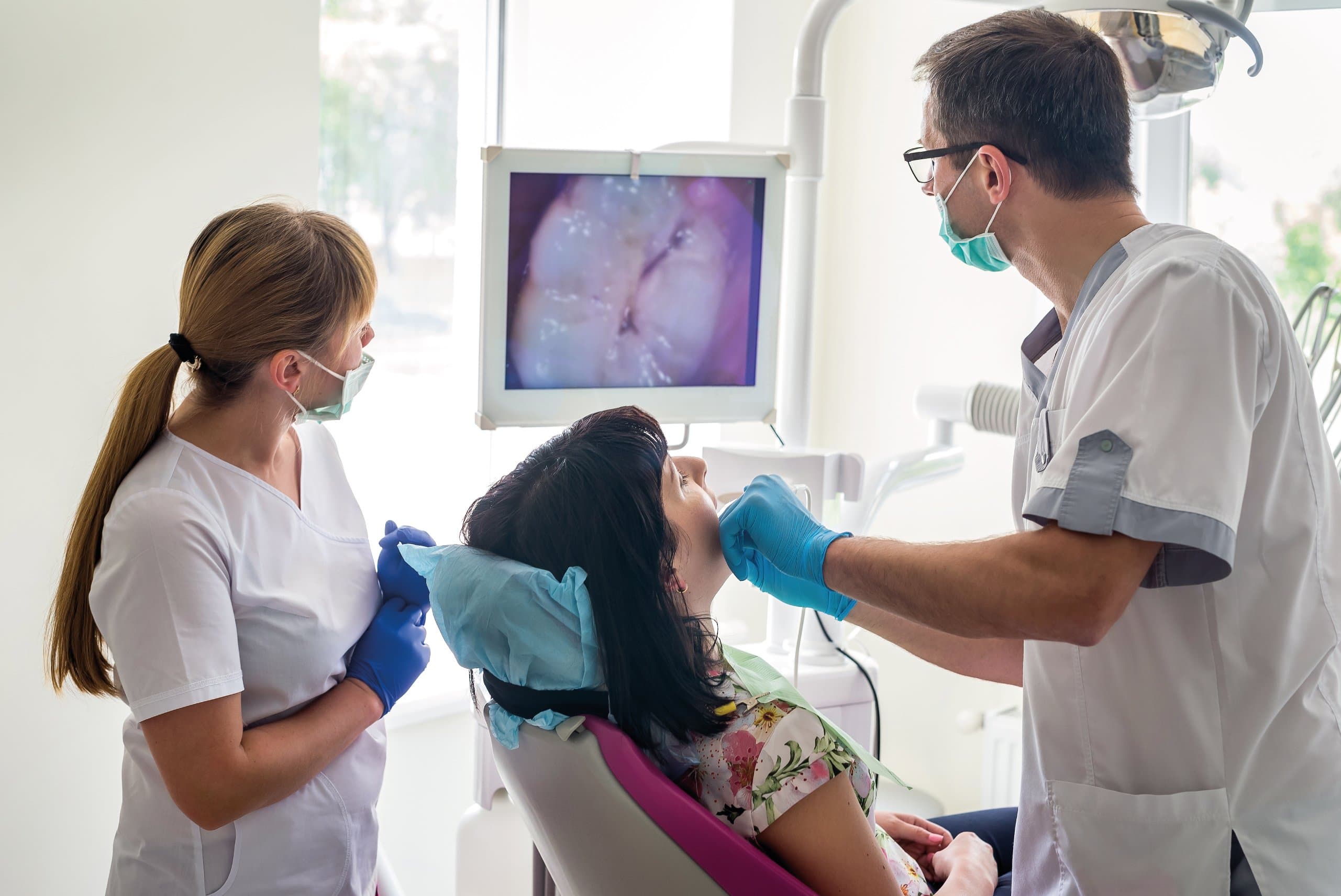 What is a dental hygienist?
Dental hygienists, together with your dentist play an important part in keeping your teeth and gums healthy. As the name suggests, dental hygienists focus on the hygiene of your teeth, gums and mouth and how this impacts your oral health. We believe in a preventative approach to dentistry. Dental hygienists do important work in ensuring your mouth is clean and healthy which in turn prevents more serious issues such as cavities, tooth decay and gum disease from occurring.
Latest research has identified two-way links between gum disease and other conditions such as heart disease, diabetes and dementia, thus emphasising that oral hygiene is vital for overall health. At Levitas Dental Clinic, where our ethos surrounds holistic care, overall health is something we strive to achieve. Our multidisciplinary team of dentists, hygienists, specialists and on site doctors will work together to prevent periodontal (gum) disease and maintain meticulous oral health.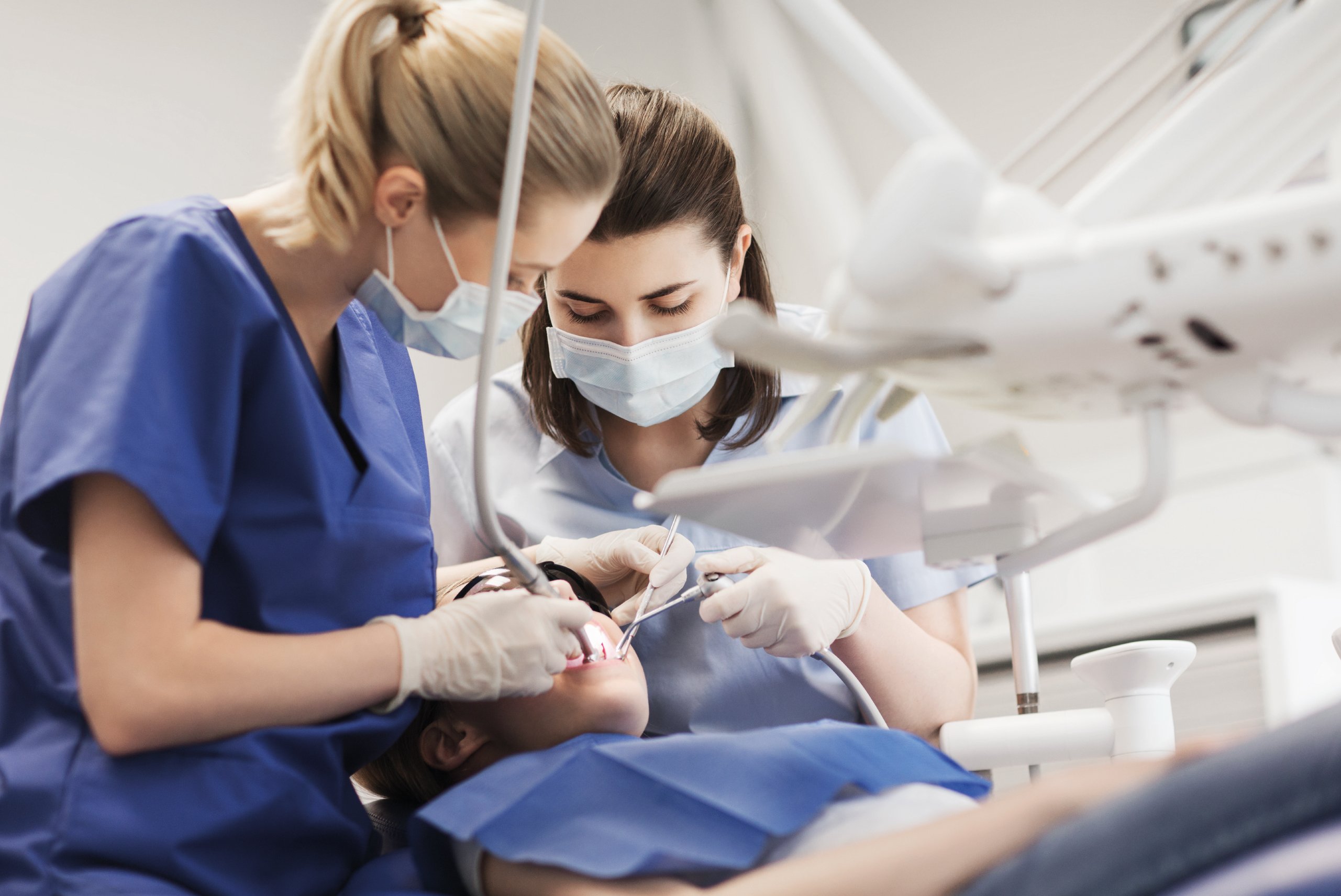 How does a dental hygienist differ from a dentist?
A dental hygienist mostly is concerned with your preventative dental health – aiming to keep your teeth and gums healthy and preventing problems from occurring. Hygienists also specialise in identifying, treating and preventing gum disease.
How often should I visit a hygienist?
How often you see a hygienist will vary depending on your general gum health. Usually 6-12 monthly intervals are advised, but the hygienist can further advise you on this after assessing your gum health.
Which toothpaste should I use?
There are so many toothpastes available all claiming to do different things that it can be confusing trying to pick one. We would recommend that you use a toothpaste that has fluoride. Fluoride helps to fight against tooth decay and cavities. It can also help reverse the process for tooth decay.
Membership
Levitas Dental Clinic Practice offer an optional membership which includes 7 day access to GP appointments and 10% discount on selected services within the Practice.
All services are also available to non-members.
Book your consultation for Dental Hygienists
"Thank you so much for your amazing registration check up.  I came back and told my family what a treat they were in for in a couple of weeks.  I was super impressed with the whole experience and I'm a nervous patient when it comes to being in the dentist chair.  I didn't even think about most of the procedure because your calm and positive explanations were perfect and your team were brilliant too."
- N
"I was very impressed and my teeth were amazingly shiny and clean after the hygiene treatment.  I will definitely be joining the dental practice as well as the medical. Best wishes and thank you again to you all for looking after so well and making the experience so brilliant."
- G
"I visited the practice for a beauty treatment for the wrinkles on my forehead. Dr Lovepreet and nurse Pujan were amazing. The experience was wonderful and the treatment was wonderful. I would really recommend the practice if you are looking to get some anti-ageing treatments done yourself or for family and friends."
Natalia 
"I would highly recommend Levitas Dental Clinic. I visited the practice last week for teeth whitening and all the staff were super friendly and so professional. Will definitely be going back. "
- Elena
"The mews practice is one of the best practice i have came across.Staff members are welcoming very helpful , friendly.I had an appointment with Lovepreet she was the best and makes me comfortable to share any doubts and cleared all my queries.Hopefully looking forward to start my journey with mews.Highly recommend !!"
- Anju Rai