A smile makeover is a personalised treatment plan created by your dentist to give you the smile that you are dreaming of. It can incorporate a variety of treatments, including whitening, orthodontics, implants, veneers and composite bonding – which can all be done here under one roof at Levitas Dental Clinic.
At your initial free consultation, the dentist will find out what you are looking for from your smile makeover, and the cause of your dissatisfaction, and then agree on a bespoke treatment plan for you. The cost of treatment will be explained and any questions or concerns you have will be answered.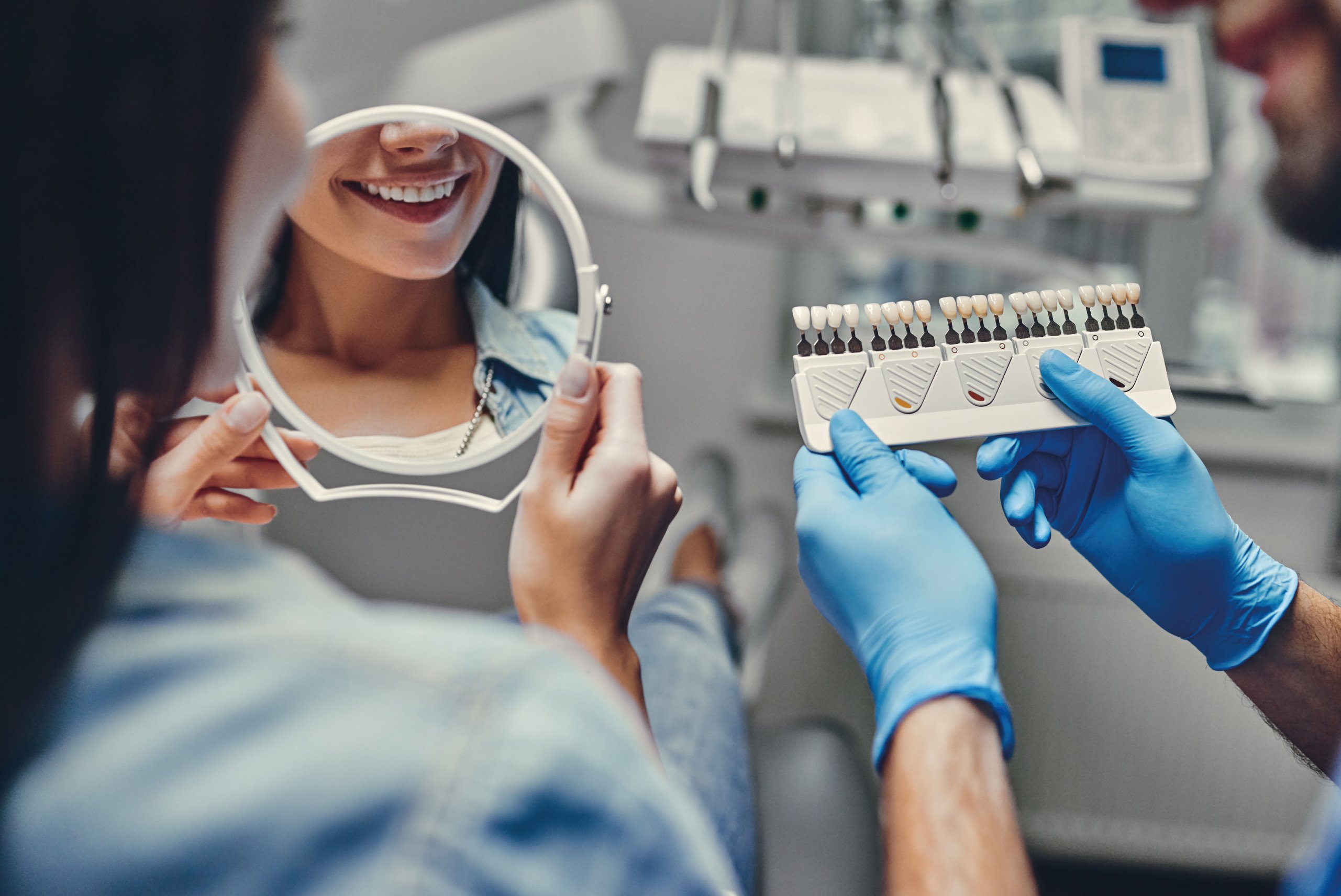 Composite bonding involves a tooth coloured material being applied to your natural tooth, and hardened with a special light, to repair and restore the tooth. Minimal preparation and drilling is required, therefore local anaesthetic is often not needed.
It's often used to repair chips or cracks in teeth, increase the length of teeth, change the shape of teeth, close gaps between teeth and improve the colour of discoloured teeth. Bonding can generally be done in one visit, after thorough consultation with the dentist to see what treatment is best for you.
Veneers are a thin layer of porcelain fitted on to the front surface of your tooth, masking discolouration, broken teeth, gaps between teeth or misalignment. Veneers give a natural result, mimicking the properties of natural tooth. Minimal tooth preparation is needed to achieve a fantastic result. After your detailed free consultation with your dentist, a wax mock up is made in the lab, which allows you to visualise what your smile will look like after the treatment.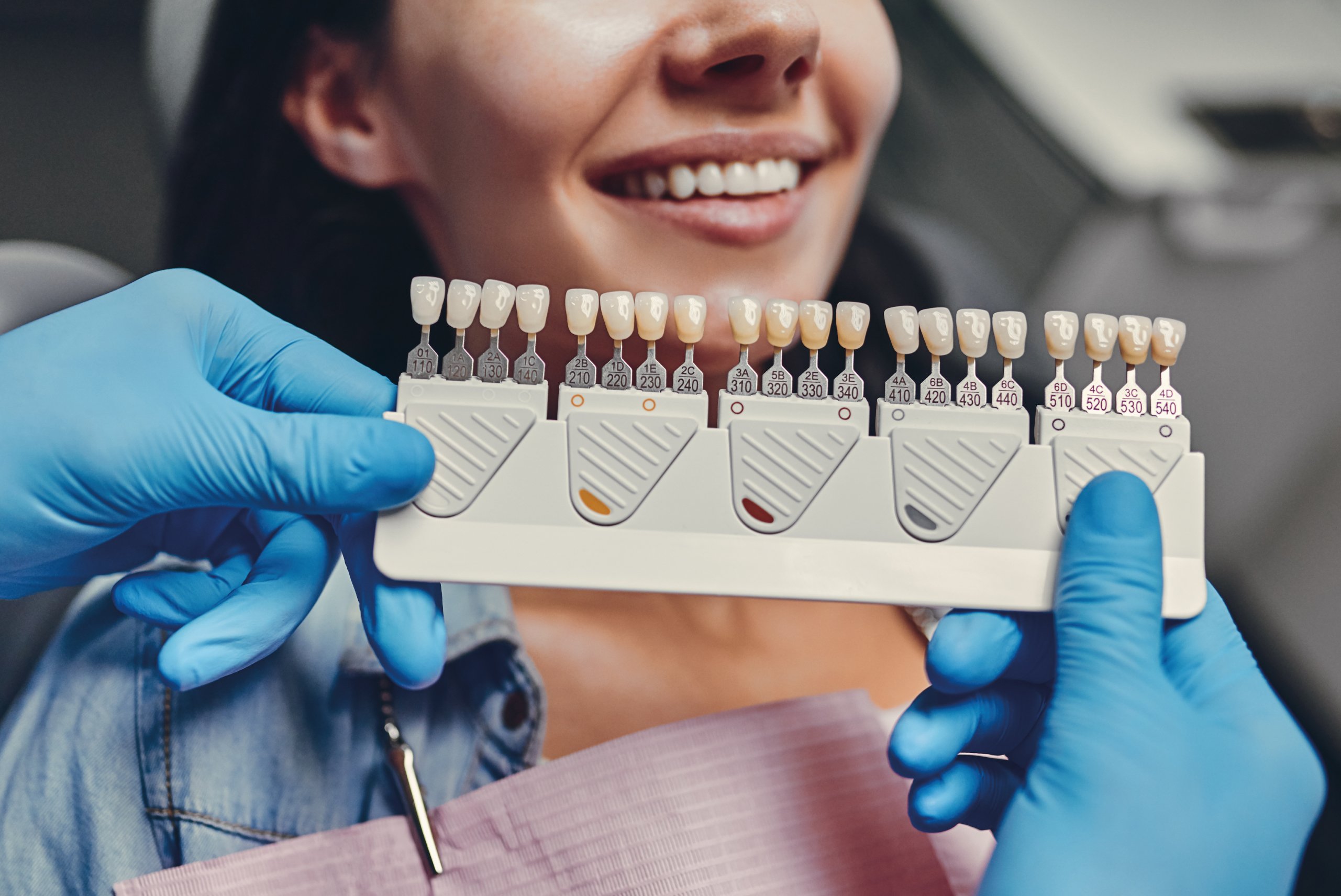 Smile Makeovers Pricelist
Membership
Levitas Dental Clinic Practice offer an optional membership which includes 7 day access to GP appointments and 10% discount on selected services within the Practice.
All services are also available to non-members.
Book your consultation for Smile Makeovers
"Thank you so much for your amazing registration check up.  I came back and told my family what a treat they were in for in a couple of weeks.  I was super impressed with the whole experience and I'm a nervous patient when it comes to being in the dentist chair.  I didn't even think about most of the procedure because your calm and positive explanations were perfect and your team were brilliant too."
- N
"I was very impressed and my teeth were amazingly shiny and clean after the hygiene treatment.  I will definitely be joining the dental practice as well as the medical. Best wishes and thank you again to you all for looking after so well and making the experience so brilliant."
- G
"I visited the practice for a beauty treatment for the wrinkles on my forehead. Dr Lovepreet and nurse Pujan were amazing. The experience was wonderful and the treatment was wonderful. I would really recommend the practice if you are looking to get some anti-ageing treatments done yourself or for family and friends."
Natalia 
"I would highly recommend Levitas Dental Clinic. I visited the practice last week for teeth whitening and all the staff were super friendly and so professional. Will definitely be going back. "
- Elena
"The mews practice is one of the best practice i have came across.Staff members are welcoming very helpful , friendly.I had an appointment with Lovepreet she was the best and makes me comfortable to share any doubts and cleared all my queries.Hopefully looking forward to start my journey with mews.Highly recommend !!"
- Anju Rai