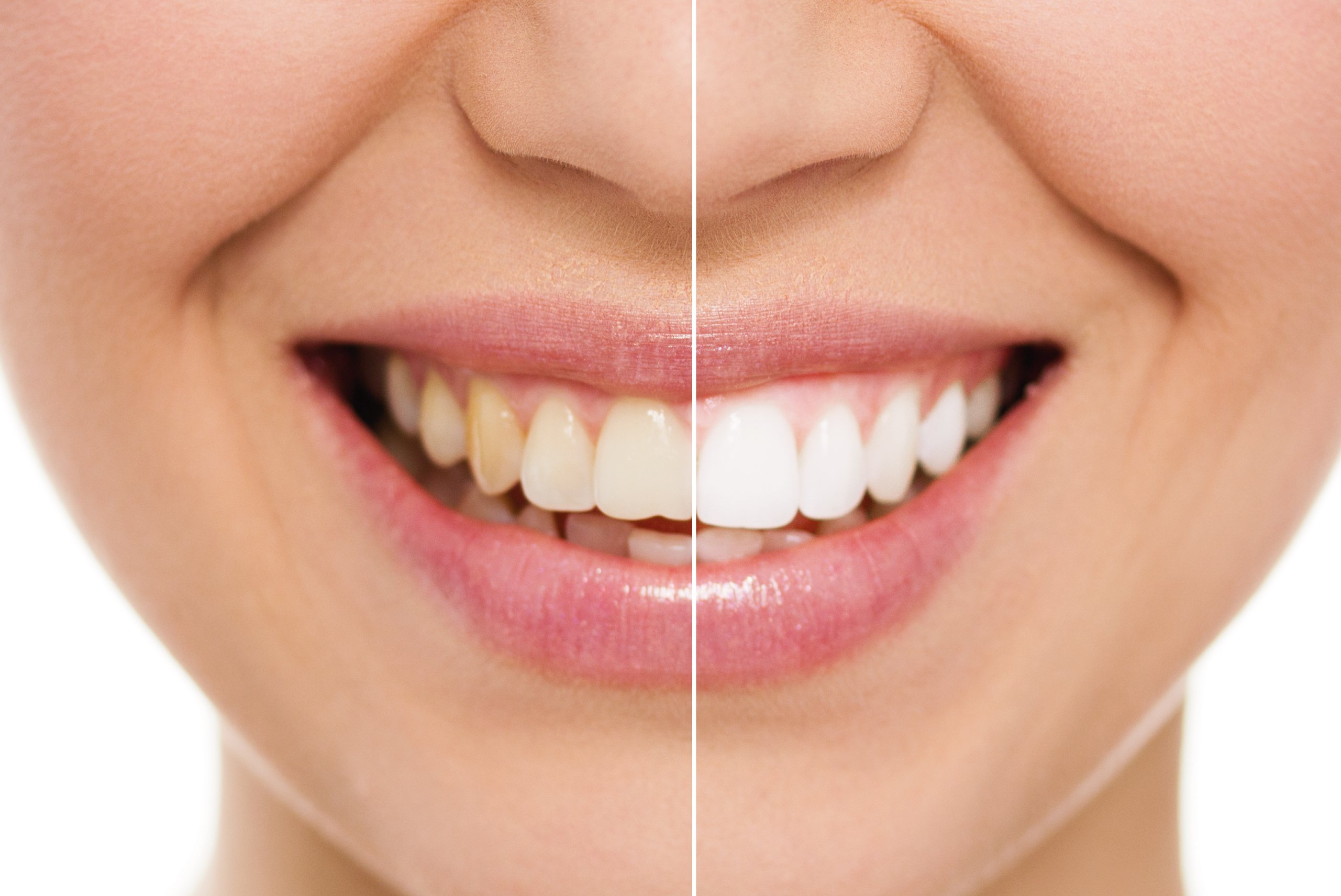 At-Home Boutique Whitening:
After an initial consultation at the practice, we will provide you with custom made trays for use at home with the whitening agents. This should take 2-4 weeks depending on the extent of staining and discolouration.
With in-practice whitening, we go through the 'at home whitening' process and then afterwards, you will have an appointment at the practice for a whitening session to give you an enhanced result.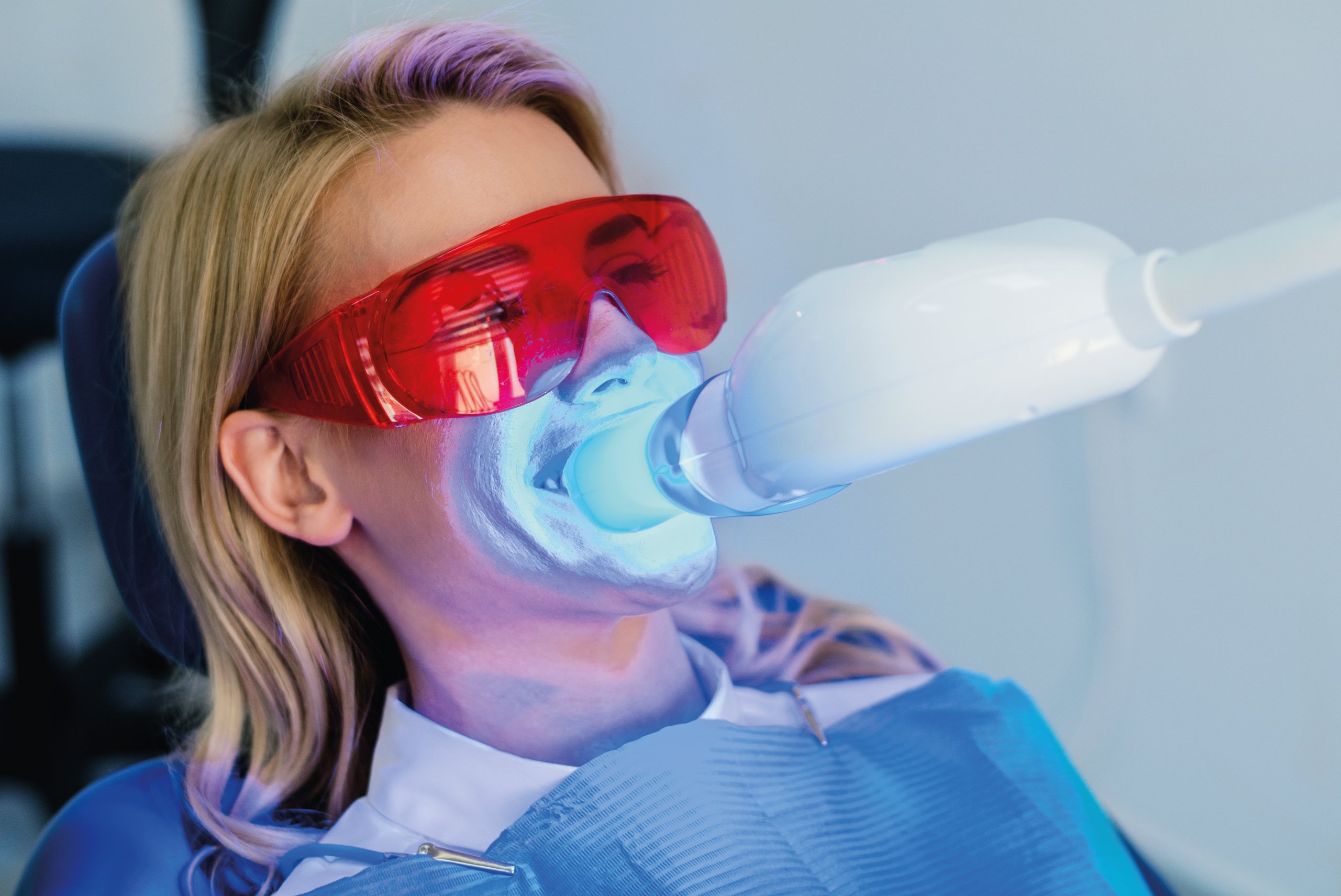 What causes discolouration of the teeth?
Discolouration can either come from staining on the tooth surface or from within the tooth itself. Stains on the tooth usually arise from the consumption of foods and drinks such as coffee, tea, red wine and turmeric. Intrinsic staining can be caused by trauma, antibiotics at a young age and aging. After a thorough consultation, your dentist will talk through the causes of staining and what type of whitening is best for you.
How long does tooth whitening treatment last?
The result can last for several months to years, but lifestyle factors such as smoking, and frequent intake of highly coloured foods and drinks (such as curries, tea, coffee, red wine) play a significant role in the formation of new stains. As the trays have been fabricated to fit your teeth, you can reuse them as necessary with a new supply of whitening gels.
Is teeth whitening safe?
Teeth whitening by a registered dental profession is proven to be safe. To ensure it is suitable for you, the dentist will carry out a consultation prior to the whitening. We don't advise whitening whilst pregnant or breastfeeding.
How does whitening work?
Hydrogen peroxide is the active ingredient within the whitening gels, which breaks down allowing oxygen to enter the tooth and stains to be lifted. For this reason, only natural teeth will whiten and crowns and veneers will not change shade. We aim for teeth to become two shades whiter, however all teeth respond differently and factors such as density and lifestyle factors will have an impact on results.
Will teeth whitening hurt?
There is usually little to no pain associated with whitening. Some patients may suffer from mild sensitivity during the procedure on the teeth or gums, which is temporary. This usually subsides after the treatment is stopped, and can be decreased by using desensitizing gels and toothpastes. Your dentist will ensure you are fully equipped to deal with this when beginning the treatment.
Teeth Whitening Pricelist
Membership
Levitas Dental Clinic Practice offer an optional membership which includes 7 day access to GP appointments and 10% discount on selected services within the Practice.
All services are also available to non-members.
Book your consultation for Teeth Whitening
"Thank you so much for your amazing registration check up.  I came back and told my family what a treat they were in for in a couple of weeks.  I was super impressed with the whole experience and I'm a nervous patient when it comes to being in the dentist chair.  I didn't even think about most of the procedure because your calm and positive explanations were perfect and your team were brilliant too."
- N
"I was very impressed and my teeth were amazingly shiny and clean after the hygiene treatment.  I will definitely be joining the dental practice as well as the medical. Best wishes and thank you again to you all for looking after so well and making the experience so brilliant."
- G
"I visited the practice for a beauty treatment for the wrinkles on my forehead. Dr Lovepreet and nurse Pujan were amazing. The experience was wonderful and the treatment was wonderful. I would really recommend the practice if you are looking to get some anti-ageing treatments done yourself or for family and friends."
Natalia 
"I would highly recommend Levitas Dental Clinic. I visited the practice last week for teeth whitening and all the staff were super friendly and so professional. Will definitely be going back. "
- Elena
"The mews practice is one of the best practice i have came across.Staff members are welcoming very helpful , friendly.I had an appointment with Lovepreet she was the best and makes me comfortable to share any doubts and cleared all my queries.Hopefully looking forward to start my journey with mews.Highly recommend !!"
- Anju Rai