What are fixed braces in Guildford?
Fixed braces are a form of dental braces which are used to straighten teeth and correct orthodontic problems. Fixed braces can help to:
Space out overcrowded teeth
Straighten crooked and protruding teeth
Close gaps between teeth
Correct bite problems including overbite, open bite, under bite and cross bite.
Fixed braces are made up of a bracket that is attached to your tooth and cannot be removed during teeth straightening treatment. A wire connects the brackets together using gentle pressure to move your teeth into their correct position.
At Levitas Dental Clinic Practice in Guildford Surrey, we offer metal fixed braces or ceramic fixed braces. Ceramic fixed braces are made up of white brackets and tooth-coloured wires which makes them more discreet and less visible to other people.
Whilst fixed braces have traditionally been associated with children and teenagers, more adult patients from Guildford, Farnborough, Farnham, East Horsley and Surrey are choosing to straighten teeth in this way because fixed braces are so precise and give the most reliable results.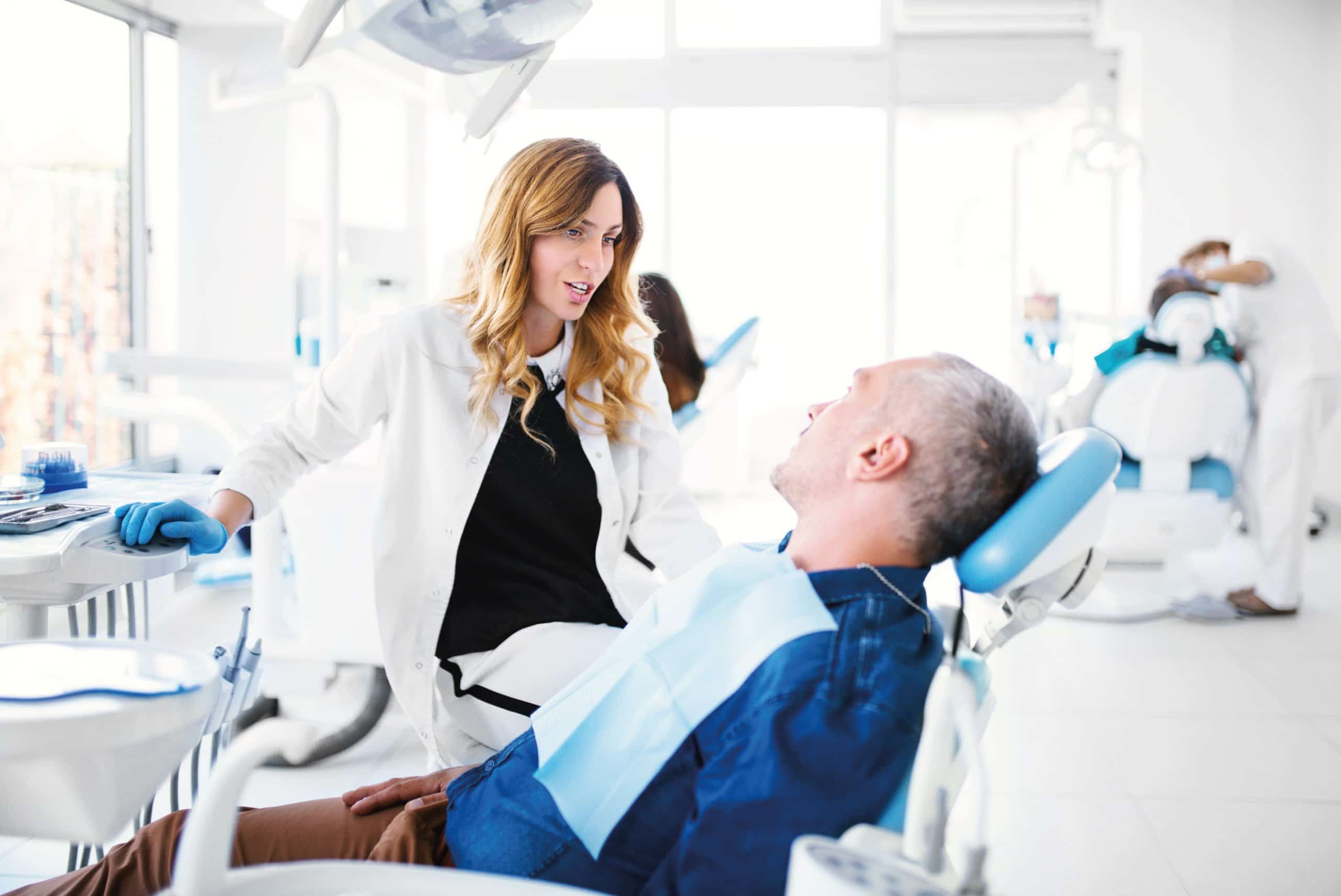 What is the process for fixed braces in Guildford?
At your first consultation at Levitas Dental Clinic Practice in Guildford, we will examine your teeth and discuss the treatment for fixed braces.
At your next appointment and we will take impressions or moulds of your teeth which enables us to make your fixed braces. Taking impressions of your teeth is a painless process and does not take long.
Once your fixed braces are ready, we will invite you back to Levitas Dental Clinic Practice in Guildford to fit them to your teeth. In some instances, your orthodontist may use elastics which are small elastic bands to increase the amount of pressure in certain places in your mouth. This is nothing to worry about and your orthodontist in Guildford can tell you more about this.
It may feel strange after having your fixed braces fitted. You may notice some pressure on your teeth, or your mouth may feel sore, and you may lisp slightly. This is all perfectly normal and will quickly settle down in a day or two.
Fixed braces straighten teeth by the pressure from the wire which connects to the brackets, so on a regular basis, you will need to visit Levitas Dental Clinic Practice to have this wire tightened and adjusted. Your orthodontist can tell you more about this and will tell you how often they want to see you.
Benefits of fixed braces in Guildford
There are many reasons why patients from Farnborough, East Horsley, Guildford, Farnham and Surrey are opting for fixed braces:
Fixed braces are the most precise way to straighten teeth
Fixed braces can be used to treat minor through to the most complex orthodontic cases
Fixed braces can be used to treat a range of different orthodontic problems including issues with bite
With fixed braces there's no chance of forgetting to wear your braces or losing them which can delay the treatment
Levitas Dental Clinic Practice in Guildford, Surrey offers 0% finance to give affordable braces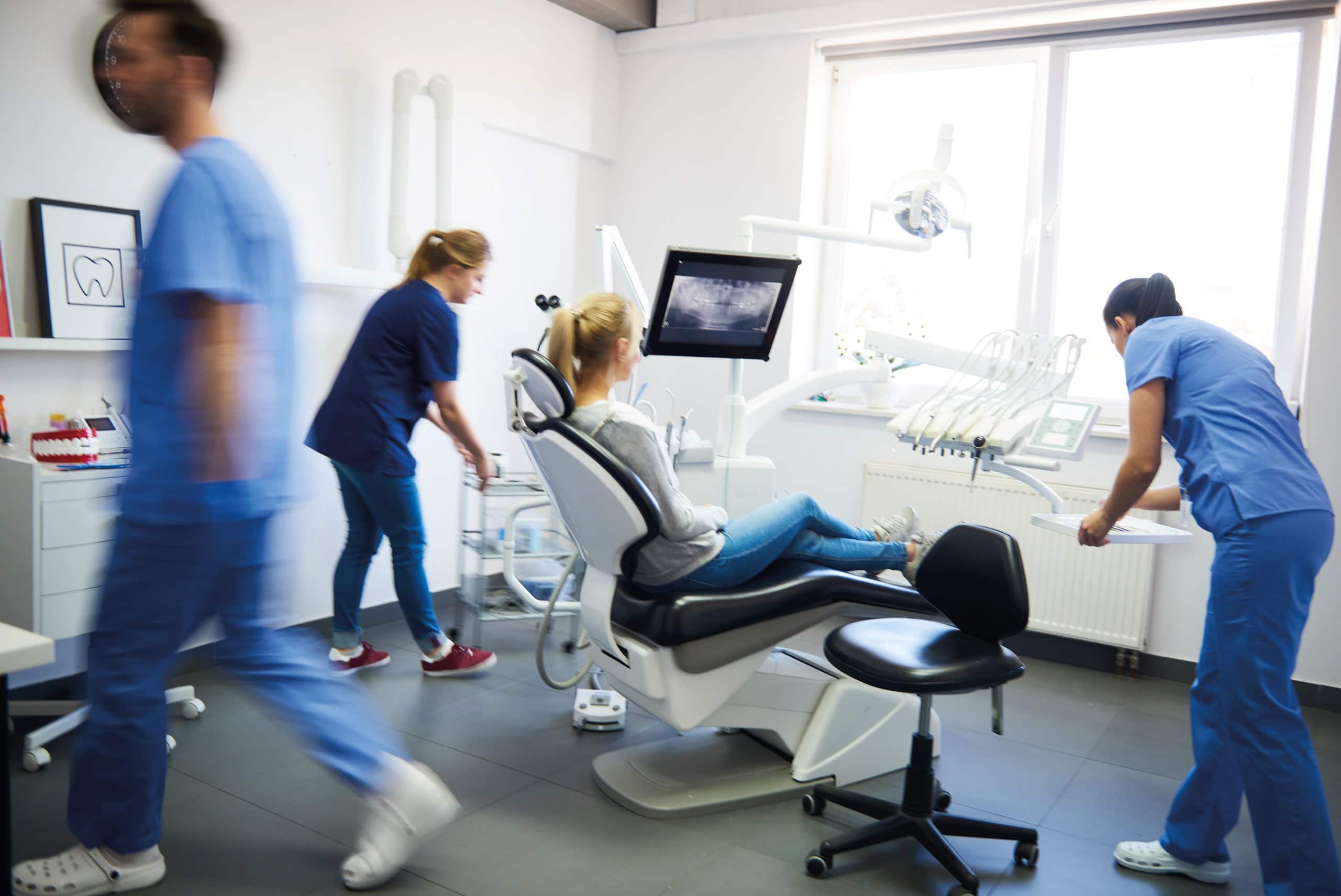 How do I keep my teeth clean with fixed braces?
It is essential to maintain a good oral hygiene when wearing fixed braces because food can become trapped. This not only looks unsightly but increases your chances of developing tooth decay.
You should brush your teeth twice a day spending at least 2 minutes on brushing each time. It's a good idea when wearing fixed braces to use an interdental toothbrush which has a smaller head and helps to reach the harder to clean places between your teeth and fixed braces.
Remember to regularly visit your hygienist whilst having treatment for fixed braces.
How long does it take to straighten teeth with fixed braces?
Every case is completely unique, so it is impossible to put time frames on a treatment time for fixed braces without seeing you in person first. As an average, some minor cases can take about 6 months of wearing fixed braces. More severe cases can take between 12 and 18 months.
Is there anything I should or shouldn't do when wearing fixed braces?
For the first few days after having your fixed braces fitted, you may want to eat softer foods.
We would suggest that you avoid eating hard foods like whole apples, raw carrots and crusty bread during your treatment and instead cut up these foods whilst wearing fixed braces. You should not eat chewing gum whilst wearing fixed braces and you should limit the amount of sugary foods and drinks as it is harder to keep your mouth clean.
Please do keep up with a good oral hygiene during your treatment – brushing your teeth carefully and thoroughly and visiting your hygienist as usual.
If your mouth feels sore after your initial fixed brace fitting or after having your fixed braces tightened, you may want to take paracetamol to ease any pain.
Book your consultation for Fixed Braces
"Thank you so much for your amazing registration check up.  I came back and told my family what a treat they were in for in a couple of weeks.  I was super impressed with the whole experience and I'm a nervous patient when it comes to being in the dentist chair.  I didn't even think about most of the procedure because your calm and positive explanations were perfect and your team were brilliant too."
- N
"I was very impressed and my teeth were amazingly shiny and clean after the hygiene treatment.  I will definitely be joining the dental practice as well as the medical. Best wishes and thank you again to you all for looking after so well and making the experience so brilliant."
- G
"I visited the practice for a beauty treatment for the wrinkles on my forehead. Dr Lovepreet and nurse Pujan were amazing. The experience was wonderful and the treatment was wonderful. I would really recommend the practice if you are looking to get some anti-ageing treatments done yourself or for family and friends."
Natalia 
"I would highly recommend Levitas Dental Clinic. I visited the practice last week for teeth whitening and all the staff were super friendly and so professional. Will definitely be going back. "
- Elena
"The mews practice is one of the best practice i have came across.Staff members are welcoming very helpful , friendly.I had an appointment with Lovepreet she was the best and makes me comfortable to share any doubts and cleared all my queries.Hopefully looking forward to start my journey with mews.Highly recommend !!"
- Anju Rai