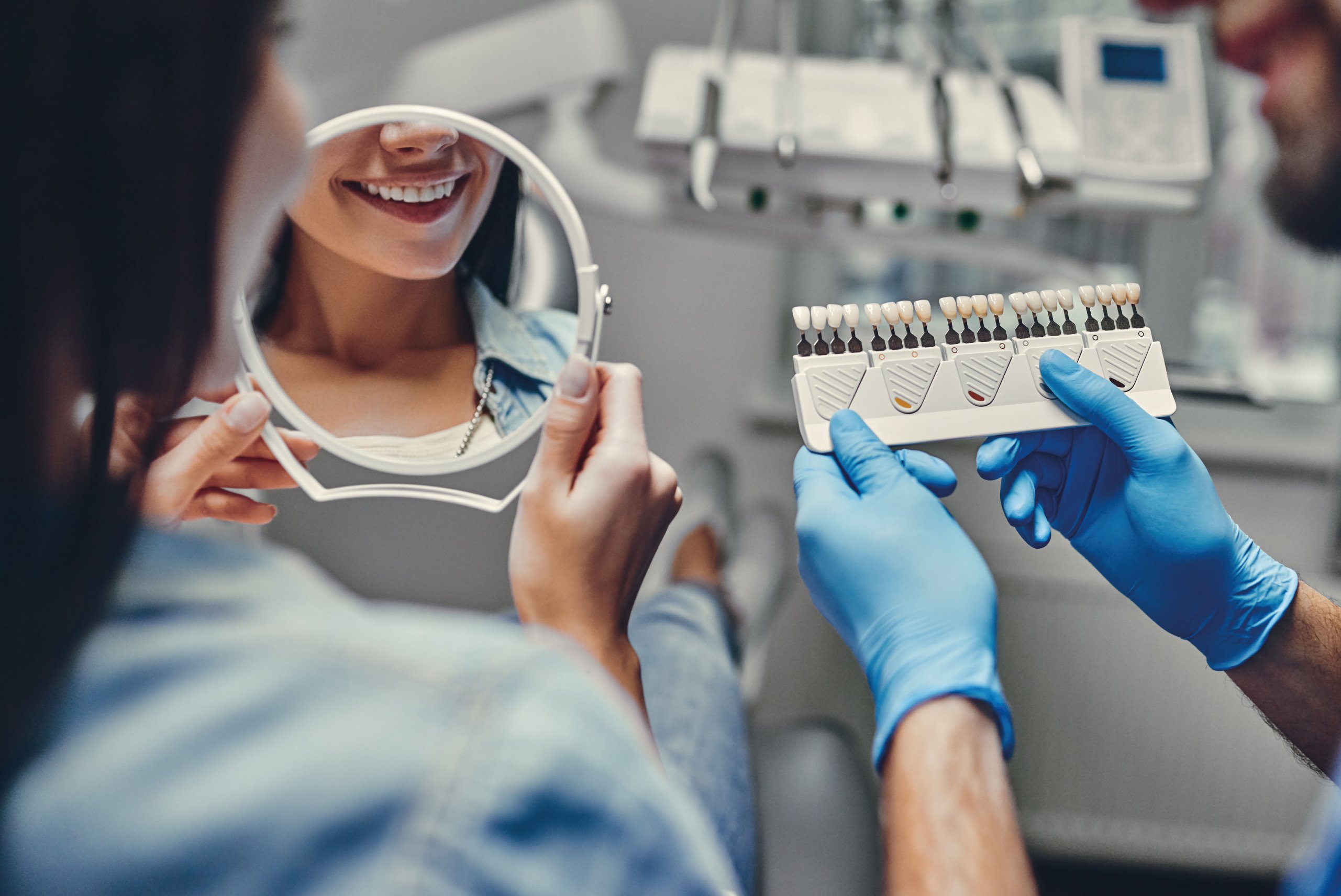 Why get teeth straightened in Guildford?
Straight teeth look beautiful. A stunning smile with lovely straight teeth will boost your confidence and attract other people to you. Not only that, but straight teeth are better for your oral health too as straight teeth are easier to keep clean.
Hundreds of patients from Farnham, Guildford, Farnborough, East Horsley and Surrey are choosing to get their teeth straightened as adults because they want to have a gorgeous new smile.
Teeth straightening is no longer just for children or teenagers. In recent years teeth straightening has become far more discreet, with some braces being barely visible. Advances in technology have also meant that teeth straightening has become faster and more comfortable. In minor orthodontic cases, you can get teeth straightened in months.
What are the options for teeth straightening in Guildford?
At Levitas Dental Clinic Dental Practice in Guildford, we offer two main ways to straighten teeth.
Invisalign braces
Invisalign are the revolutionary new way to straighten teeth. Made up of a series of clear plastic aligners, these braces are practically invisible and sit over the top of your teeth. They're comfortable and removable so you take them out to eat and drink and brush your teeth. Invisalign is proving extremely popular with patients from Farnborough, Guildford, Farnham, East Horsley and throughout Surrey.
Fixed braces
Fixed braces are made up of brackets and wires that are attached to your teeth for the duration of your treatment. Fixed braces give the most reliable results for teeth straightening. Fixed braces are either available in metal or ceramic making them more discreet.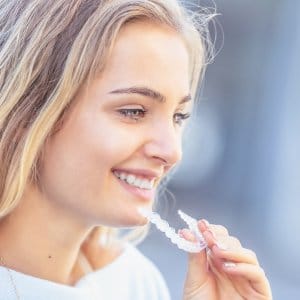 What are the benefits of teeth straightening in Guildford?
There are many reasons why patients from Guildford, East Horsley, Farnham, Farnborough and throughout Surrey are choosing to straighten teeth:
Straight teeth

will give you a stunning smile which will boost your confidence.
Straight teeth

will benefit your oral health because teeth are easier to keep clean. Your teeth will be free from plaque and less likely to stain which means they look good, and you are less likely to suffer from tooth decay and gum disease.
By improving your oral health with

teeth straightening

, you will also be improving your general health as the two are closely linked. You will be reducing your chances of developing general health issues such as a stroke, diabetes and heart disease.
Teeth straightening

will improve your bite, which will improve your ability to eat and chew properly.
Is teeth straightening worth it?
This is only something that you can decide. Getting your teeth straightened, will improve the look and function of your teeth and can now be carried out, comfortably and discreetly. If you choose not to get your teeth straightened, it may not have an impact immediately, but it may affect your oral health later on. You may find crooked teeth harder to keep clean. This may lead to issues such as potential tooth decay or gum disease. You may find staining of crooked or uneven teeth a problem. In certain cases, you may find that crooked teeth are being pushed out of position which may cause them to become loose. Book a consultation to discuss your specific case.
What is the best option to straighten teeth?
This will depend upon many factors and each patient will be different. We will need to assess the severity of your orthodontic case and whether you need to have all your teeth straightened or just a few. We will need to discuss what you would like to achieve and how long you are prepared to wear braces for. We would also discuss your lifestyle and find out which braces are most appropriate for you.
Which method of teeth straightening is the most discreet?
Ceramic fixed braces and Invisalign are both discreet, but Invisalign perhaps has the edge in terms of being the most inconspicuous as they are made of a clear plastic which makes them almost invisible.
Membership
Levitas Dental Clinic Practice offer an optional membership which includes 7 day access to GP appointments and 10% discount on selected services within the Practice.
All services are also available to non-members.
Book your consultation for Teeth Straightening
"Thank you so much for your amazing registration check up.  I came back and told my family what a treat they were in for in a couple of weeks.  I was super impressed with the whole experience and I'm a nervous patient when it comes to being in the dentist chair.  I didn't even think about most of the procedure because your calm and positive explanations were perfect and your team were brilliant too."
- N
"I was very impressed and my teeth were amazingly shiny and clean after the hygiene treatment.  I will definitely be joining the dental practice as well as the medical. Best wishes and thank you again to you all for looking after so well and making the experience so brilliant."
- G
"I visited the practice for a beauty treatment for the wrinkles on my forehead. Dr Lovepreet and nurse Pujan were amazing. The experience was wonderful and the treatment was wonderful. I would really recommend the practice if you are looking to get some anti-ageing treatments done yourself or for family and friends."
Natalia 
"I would highly recommend Levitas Dental Clinic. I visited the practice last week for teeth whitening and all the staff were super friendly and so professional. Will definitely be going back. "
- Elena
"The mews practice is one of the best practice i have came across.Staff members are welcoming very helpful , friendly.I had an appointment with Lovepreet she was the best and makes me comfortable to share any doubts and cleared all my queries.Hopefully looking forward to start my journey with mews.Highly recommend !!"
- Anju Rai