PRF or Platelet Rich Fibrin treatment is an innovative technique for extracting and concentrating platelets and growth factors, which circulate in the blood. These substances potentiate repair and regeneration, in response to the release of an elevated quantity of growth factors.
What does the PRF treatment entail?

Firstly, we will draw a few tubes of blood from your arm as for blood tests.
These blood containing-tubes will be passed through a centrifugation machine, which separates the blood into its different components: plasma (which contains PRF, white blood cells, stem cells and growth factors) and red blood cells.

At Levitas Dental Clinic Practice, we use the plasma product, i.e. PRF in the following treatments: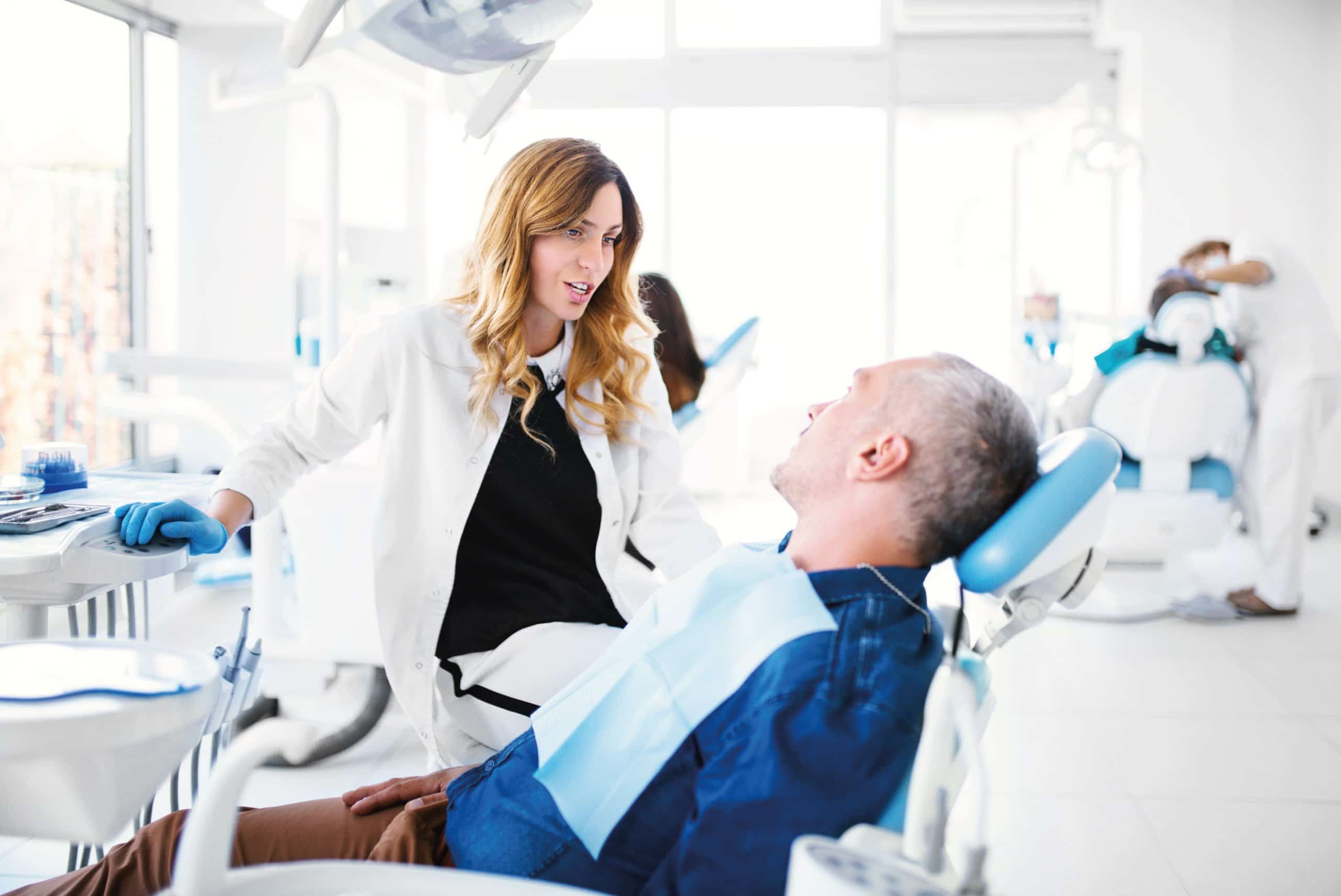 1. Treatment of gum recessions
Receding gums (gingival recessions) are a common but serious concern as the exposure of the roots results in an unsightly smile from an aesthetic perspective. If your teeth appear longer than they used to, the gums might have already started receding. Gums recede for various reasons, including poor oral hygiene and the development of gum disease. Genetically thin gum, overzealous brushing techniques, trauma from piercings and clenching/grinding of teeth can all cause recession. Recessions can be further complicated by sensitivity of the teeth, increased risk of tooth and root decay and issues with the bite.
Only once the causes of recession have been addressed (for example overzealous brushing or clenching/grinding) will the treatment be initiated.
At Levitas Dental Clinic Practice, we perform gum grafting, using the most contemporary surgical techniques and where possible, a minimally invasive (keyhole microsurgery) approach. The grafting procedure improves the appearance as well as the thickness (quality and quantity) of the gum tissues. The end result:
Improved appearance of your smile
Reduced chances of the recession progressing and compromising the other teeth
Increased thickness of the gums
Improved ability to perform effective oral hygiene
2. Bone grafting and sinus grafting treatments
PRF technology is incorporated during bone and sinus grafting procedures to promote healing and potentiate the results.
Once a tooth is removed, the residual bone naturally reduces or resorbs as part of the body's healing processes. To promote healing and reduce the risk of infection, we combine PRF with bone graft materials and insert this mixture into the socket or residual extraction hole. This not only accelerates and promotes healing but also preserves bone volume for any future treatments, such as implant or aesthetic treatments.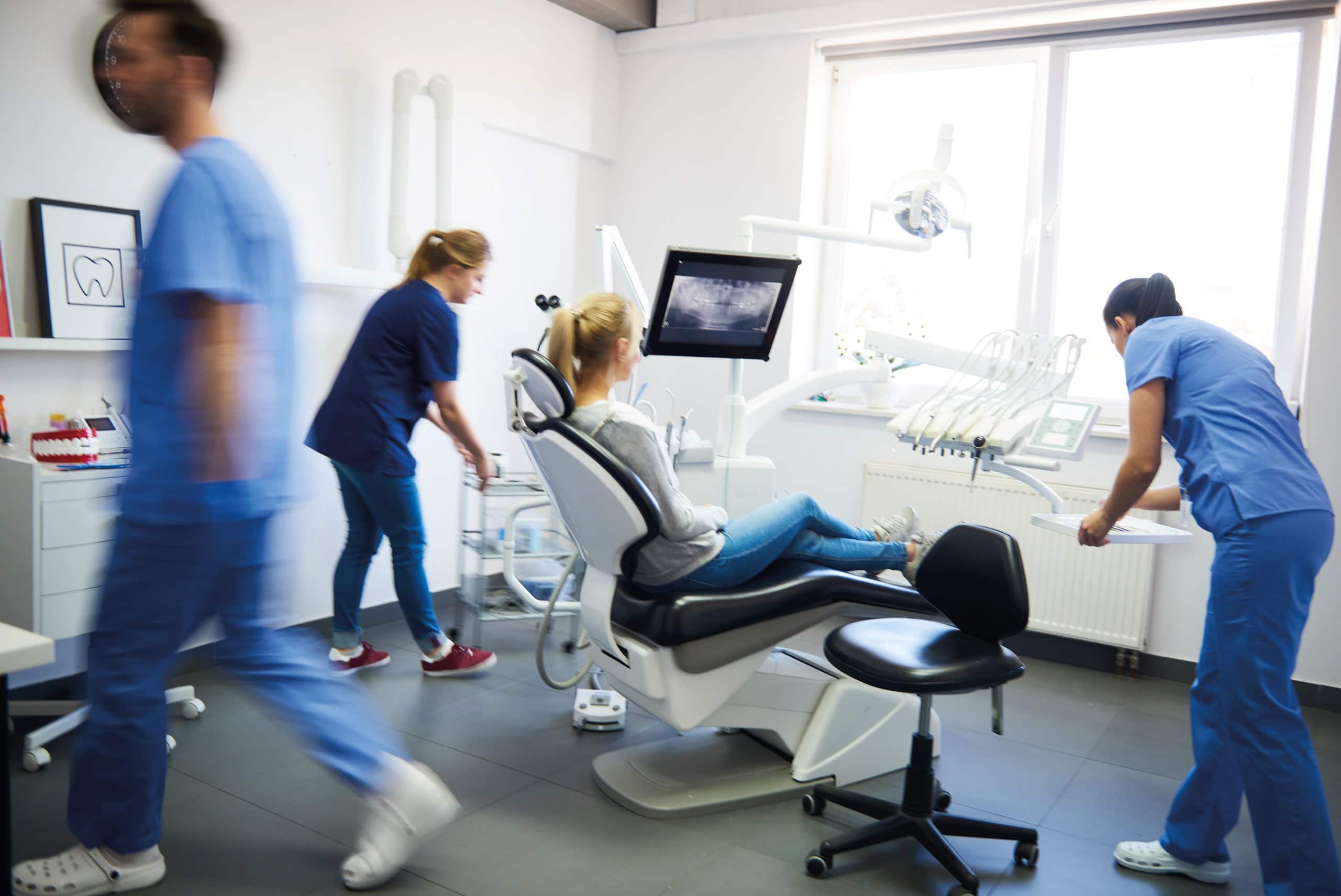 Regenerative Dentistry Video
Book your consultation for Regenerative Dentistry
"Thank you so much for your amazing registration check up.  I came back and told my family what a treat they were in for in a couple of weeks.  I was super impressed with the whole experience and I'm a nervous patient when it comes to being in the dentist chair.  I didn't even think about most of the procedure because your calm and positive explanations were perfect and your team were brilliant too."
- N
"I was very impressed and my teeth were amazingly shiny and clean after the hygiene treatment.  I will definitely be joining the dental practice as well as the medical. Best wishes and thank you again to you all for looking after so well and making the experience so brilliant."
- G
"I visited the practice for a beauty treatment for the wrinkles on my forehead. Dr Lovepreet and nurse Pujan were amazing. The experience was wonderful and the treatment was wonderful. I would really recommend the practice if you are looking to get some anti-ageing treatments done yourself or for family and friends."
Natalia 
"I would highly recommend Levitas Dental Clinic. I visited the practice last week for teeth whitening and all the staff were super friendly and so professional. Will definitely be going back. "
- Elena
"The mews practice is one of the best practice i have came across.Staff members are welcoming very helpful , friendly.I had an appointment with Lovepreet she was the best and makes me comfortable to share any doubts and cleared all my queries.Hopefully looking forward to start my journey with mews.Highly recommend !!"
- Anju Rai